20 Sep 22. | Author: Alex Teplitz
Blue skies ahead and new surprises in store…
Kickstarter Launching Tuesday, September 27, 2022!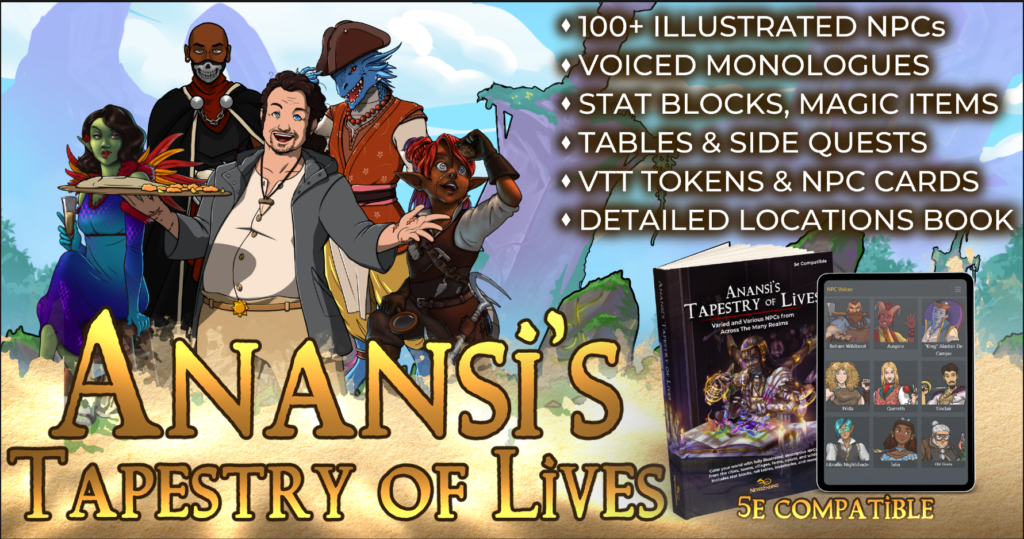 Preparations for our upcoming Kickstarter, Anansi's Tapestries of Lives, are ramping up!
Anansi's Tapestry of Lives is over 300 pages of content compatible with the fifth edition of Dungeons & Dragons. And it's written by some of your favorite tabletop creators, including Keith Baker, Jasmine Bhullar, Tanya DePass, Ed Greenwood, Jim Zub and many, many more incredible writers.

The book was recently featured on Techraptor, a site that shares gaming guides, news and interviews. Pull back the curtain and learn more about the process of gathering a group of diverse and talented writers by taking a look at the video interview and article!

From amazing alchemical potions to secret contacts, our writers have brought some delicious details to their characters and locations. The world of characters we are bringing to life is so vibrant, we can't resist letting you have an early preview
Add your email to our Backerkit page and we'll send you a FREE Sample PDF, featuring fully illustrated NPCs, stat blocks, magic items, even a side quest or two. You'll also be notified a soon as our campaign goes live on Tuesday, September 27 (currently we're targeting 11:30 am ET).

If you sign up and pledge in the first 24 hours, you'll get a custom oversized D20, created exclusively for this campaign!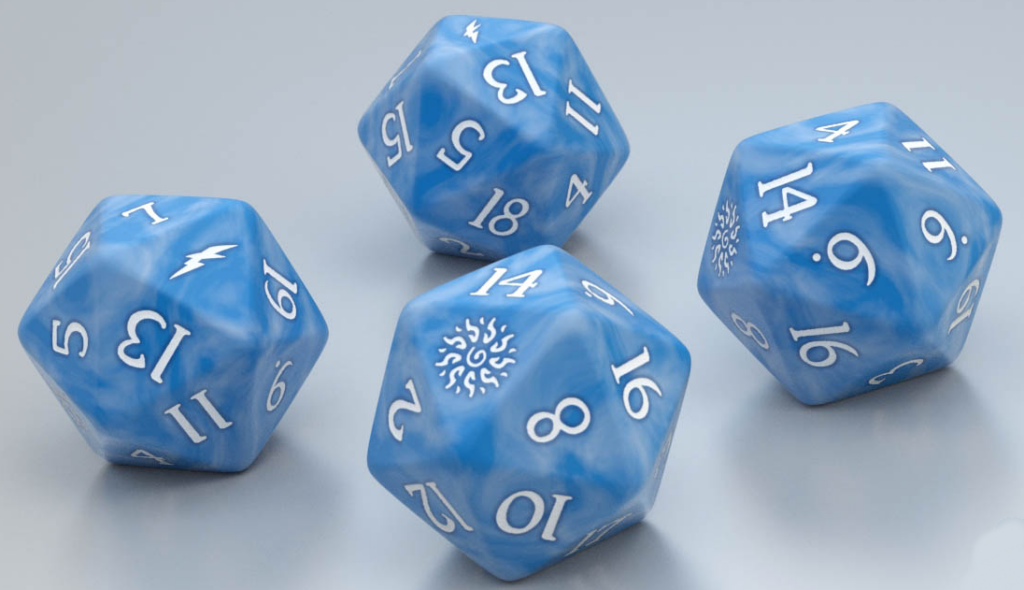 And for the Dice Goblins out there, we'll have a complete set of these beauties that Anansi stole from the sky god, as well as Anansi's Very Own Gemstone Dice!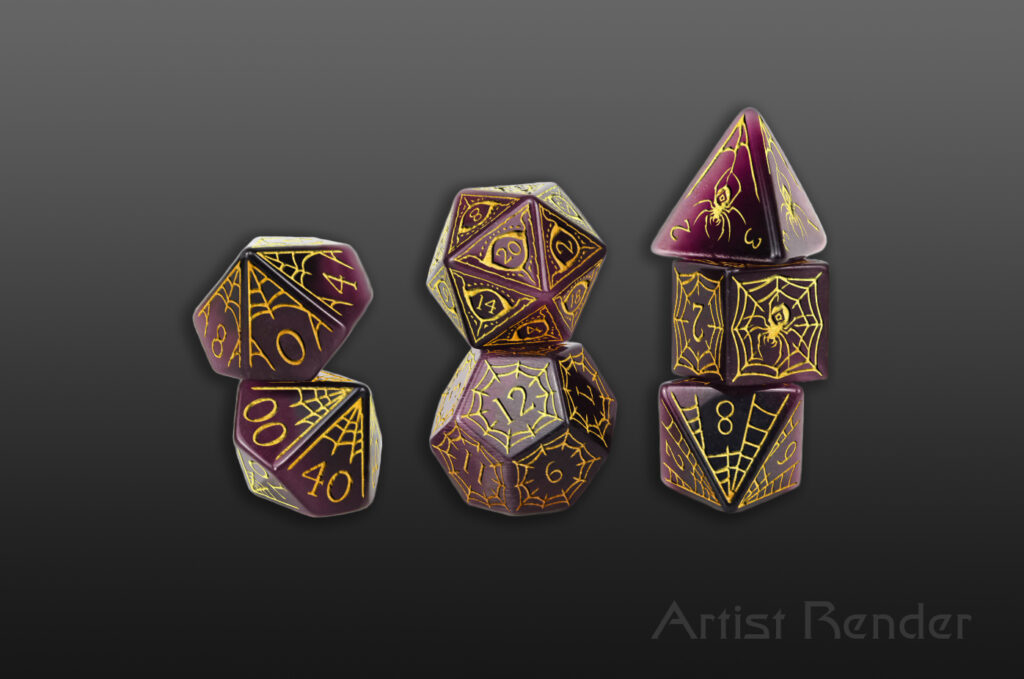 In Other News
Our Web App of TTRPG Tools is constantly adding new character-building options. Check out these cool super hero capes coming soon!

And our scene creator is full of unique props to play with! Check ot some of the recent monsters we've added.

Our Discord hosted its first event this past week! As our community grows, we're making spaces for passionate creators to connect with each other and work together on their own projects: Connect with other gaming writers and tabletop designers at our bi-weekly Thursday Night Write & Share. Follow us on Twitter and our other socials @BeNeverEnding to find our more and get involved with future events!
Finally, our ongoing campaign Radiant Stories over on Twitch.TV/NeverEnding is getting more and more dramatic! WE just aired our sixth episode, with none other than special guest Johnny Staton! You'll be sad you missed this character reveal… his mysterious warlock is named "Mark of the Beast." Not to worry! Past episodes are released on our Youtube channel every Tuesday. Catch up with the campaign playlist before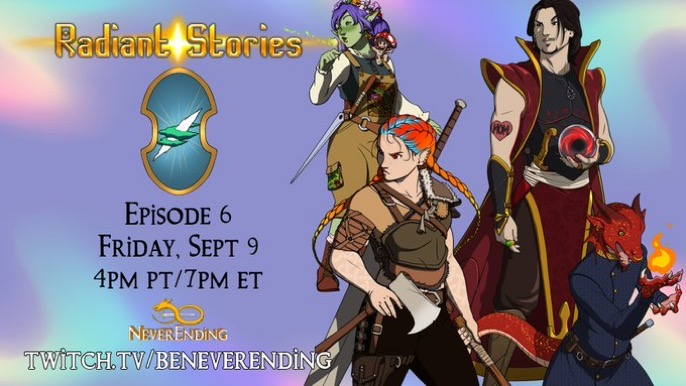 this upcoming Friday!

We're always looking for feedback and suggestions on how we can improve our app, our content, as well as what you would like to see in the future. Tag us (@beNeverEnding) on social media and share your thoughts on the upcoming Kickstarter: we can't wait to see what you think. And of course, thanks for all of your support!